Whether you need a repair, reroof or new roof, we are highly experienced.  We are licensed and insured in the state of Florida.  Our mission is to complete projects on time and ensure you are satisfied with your new roof.

Roof Repairs
When your roof has an issue, we know that timeliness is important. We will provide an estimate that is complete and easy to understand, with no hidden costs.

Hurricane Damage Repairs & Insurance Settlements
Hurricane season can have major impacts to your home. You have up to 3 years to make an insurance claim for any damage done to your home during a storm. Claims can take months to settle. Ask you your agent or adjustor about making temporary repairs in order to mitigate the damage.

New Construction
Building a new home is all about hiring vendors who will work within timelines. We commit to a project and will ensure your roof is finish by the date we promised. We are professional, know Florida building codes, and will install a quality roofing system.
Request an on-site visit from a roofering expert.
We are experienced.  We have done small jobs and also have completed very large projects.  We treat our clients like family.  Here is our expert advice on questions you should be asking before hiring a roofer. 
Here are a few important questions you should be asking:
Is your company local to my area?  Often, especially during times of high demand such as after a hurricane, roofers will travel to South Florida and take on jobs.  The issue with this is that if anything happens during that warranty period, you are going to have a hard time getting a hold of them to fix any issues.
Are you a licensed roofing contactor? In Florida this is a requirement.  As a roofer your team should be experienced in code requirements for your area.   
Do you have workman's comp & general liability insurance? This is also a requirement.  However, some companies may take their chances.  It is wise to ask because otherwise you are taking the risk of being held liable for medical expenses if anything were to happen on your property. Also, ask to see an insurance certificate to verify that the roofer has general liability insurance.  This is in the event your roof, house, or property is damaged during the process.
What is the warranty on my new roof? The answer to this can vary based on the materials used but it should be somewhere over 25 years.
What are you reviews like? Looking at a company's reviews can help you determine if there is a customer service issue.  Sales can be very convincing but you are to ensure you are choosing a company that cares about their reputation.
Customer Satisfaction is How We Measure Success.
Most Common Material Types
Metal Roof System
This is a great option for both residential as well as a commercial property.  Metal roofing is a long term investment that can also be energy efficient. Also, if you are considering solar panels in the future, we highly recommend this type of system.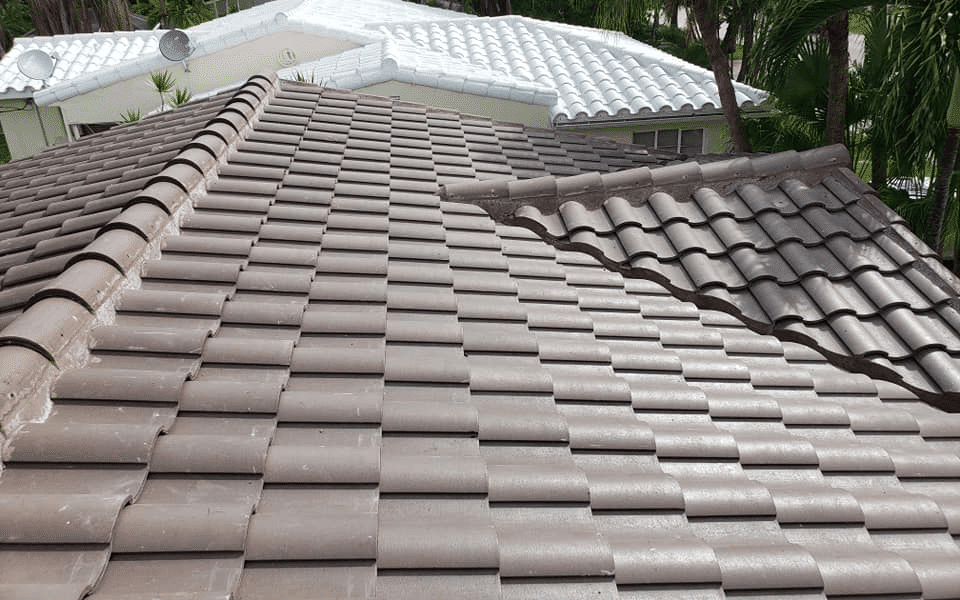 Concrete & Clay Tile
Concrete and Clay tile roofs have a long life span. They wear well in Florida's tropical and hurricane-prone climate. They come in a large variety of shapes such as flat and barrel-shaped tiles. Can be installed as a single color or a blend of colors.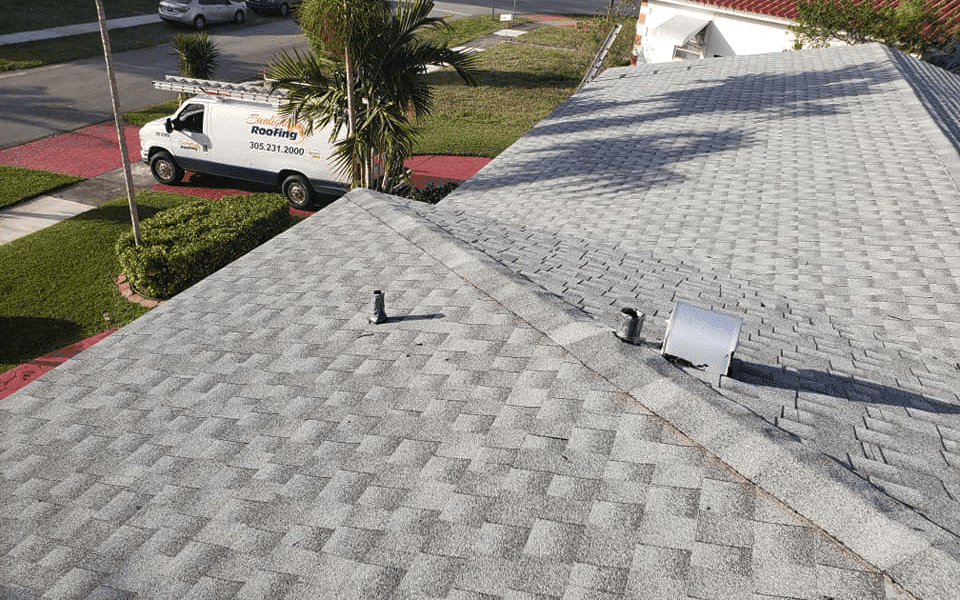 Shingles
Shingles are one of the most popular roofing options due to their cost effective and lightweight materials.  It also comes in different thicknesses and many colors. Shingles are also relatively easy to maintain.
A roof is not just about the way it looks aesthetically. It is also about the materials that are used below. Our team will walk you through each option in order for you to choose what materials are best for your home and budget.
Let's Build Something Together
Terminology in roofing can be easily explained by our team.  Here is a breakdown or the main components.
Roof Covering
These are what you see when you look at your roof. These are the shingles, wood shakes, tile, slate, or metals and the underlayment that protects the sheathing from weather. Sunlight Roofing LLC has a large selection of asphalt shingles, concrete, clay and ceramic roof tile, and metal.
Sheathing
These are the boards or sheet material that are fastened to roof rafters to cover a house. The roofing and underlayment are attached to the sheathing.
Roof Structure
These are the rafters and trusses constructed to support the roof's sheathing.
Flashing and Drainage
The flashing is the sheet metal or other material installed into a roof's system various joints and valleys to prevent water seepage. The drainage is a roof system's design features, such as shape, slope, and layout that affect its ability to shed water.
Roofing Underlayment
Roofing underlayment is a water-resistant or waterproof barrier material that is installed directly onto your roof deck.
"The work done on my property was completed in a timely manner, Hector completed the job, within the timeline he gave me. I highly recommend this company. True professional."
"Hector and Sunlight Roofing came to the rescue. I can't say enough about his professionalism and work quality. His crew took great care in keeping things as clean as possible and picked up all debris before they parted. They were here when they said they would be and on time."
"Sunlight Roofing maintains close control of its projects and Hector treats customers like family, you feel comfortable and at ease. Sunlight Roofing is competent, knowledgeable, and professional, I would highly recommend them."
Request an Estimate From Our Roofing Experts.
6187 NW 167th Street #H39 Miami Lakes, FL 33015